UCONN IRISH LITERATURE Spring 2019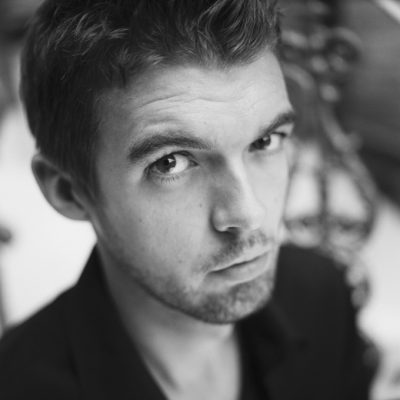 NICK LAIRD
GERSON READER 2019
APRIL 9 @ 7:00 pm Wilbur Cross North Reading Room
Nick Laird was born in Northern Ireland and currently teaches creative writing at NYU. He has published four poetry collections with Faber and Faber, and his fourth, Feel Free, was shortlisted for the 2018 T.S. Eliot Prize. He has published three novels with Fourth Estate, most recently Modern Gods (2017). His first, Utterly Monkey, won the 2005 Berry Trask Prize for best first novel. He is a recipient of the Rooney Prize for Irish Literature, the Ireland Chair of Poetry Award, a Somerset Maugham Award, and the Geoffrey Faber Memorial Prize. A graduate of Cambridge University, he was a lawyer before becoming a full-time writer.

Heather Corbally Bryant
Feb. 28 @ 12:30 pm, MONT 302
Heather teaches creative writing at Wellesley. She received her Ph.D. in Modern British and Irish Literature from the University of Michigan. She has published two novels and her monograph on Elizabeth Bowen, How Will the Heart Endure (U of Michigan P) won an ACIS prize. She will read from her seventh poetry collection, James Joyce's Water Closet (Finishing Line Press, 2018).

Lisa Taylor & Geraldine Mills April 11@12:30pm MONT 302
Lisa C. Taylor has four collections of poetry, and two of fiction, most recently Impossibly Small Spaces. Lisa was nominated for the Pushcart Prize and received the Hugo House Fiction Award. Geraldine Mills is the author of three collections of short fiction, four of poetry with Arlen House (with a fifth forthcoming), and children's novel Gold (2016). She has been awarded the Hennessy New Irish Writer Award, two Irish Arts Council bursaries, and a Kavanagh Fellowship. Mills and Taylor met at a writing conference, and Lisa subsequently travelled to Ireland on a Surdna Arts Fellowship to explore Geraldine's landscape and culture. Geraldine later traveled to Connecticut, and the resulting joint poetry collection was the 2011 The Other Side of Longing, published the year Mills and Taylor delivered a joint Gerson Reading. Irish government agency Culture Ireland has co-sponsored Mills's travel.
All events are Free & open to all
mary.burke@uconn.edu for accommodations
Sponsors: Irish Studies, Gerson Family Fund & Culture Ireland
---